ABOUT US
Since our founding in 1989, Sri Kota has been contributing not only to the development of automotive industry, but also to the greater human society. Being a leader in the automotive sealing segment, we are committed to meet customers' need through: Integrated Solutions, Global Resources, Operational Excellences, Focus on People, Focus on Environment.

In 1989, Sri Kota Rubber Mfg Sdn Bhd was established with main focus on Automotive Sealings.
In 1994, Sri Kota Rubber Mfg Sdn Bhd successfully penetrated into automotive OEM market.
In 2002, Belt Line Moulding for automotive industry was developed.
In 2003, Glass Encapsulation technology for automotive industry was developed.
In 2004, ISO TS 16949 Certified.
VISION
To be the First Choice sealing manufacturer: Relentless Focus on Customer, High Performing & Engaged Workforce, Continuous Improvement & Innovation.
MISSION
To achieve sustainable profit through On-Time Delivery, and Perfect Product Quality.
Safety, Health & Environment (SHE)
Policy Statement & Objective
The management defines the Company Safety, Health & Environment Policy Statement to indicate commitment of the company towards Quality Life of all the SKR employees.
• To Provide A Safety & Health Working Environment.
• To instill Safety Awareness, Attitudes & Safe Working Habit.
• To Improve Environmental Performance through Conservation of Natural Resources, Waste Minimization and Prevention of Pollution.
• To reduce accident & incident internally as for those are commuting to & fro from work place.

The objective outlined for each statement are as follow:-
First Statement Objectives,
1) Working towards lower Medical Leave at below 3 days & Hospitalization Leave at below 5 days per year for each employee.
Second Statement Objectives,
1) To train all employees on Safety Precaution at minimum quarterly basis.
Third Statement Objectives,
1) To provide adequate training, information and instruction on environmental pollution and control, in tendem with self-regulation culture, workplace safety and health hazards.
Fourth Statement Objectives,
1) Working toward Zero % accident and low incident rate at work place.
2) Working toward Zero % accident for those are moving to & fro from work place.

INDUSTRIAL SEALINGS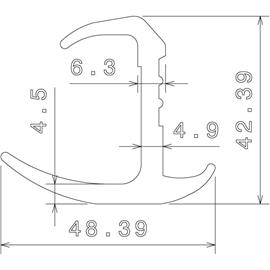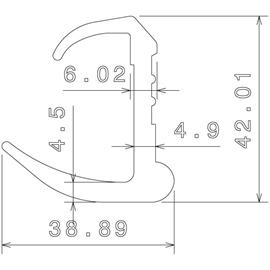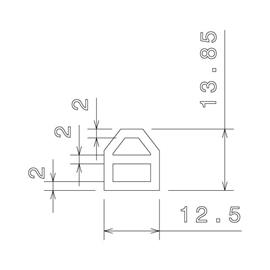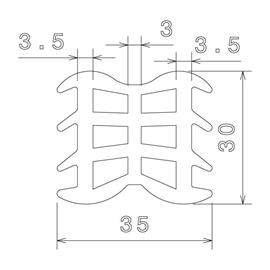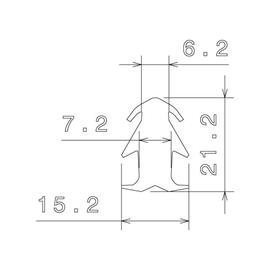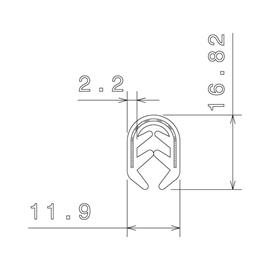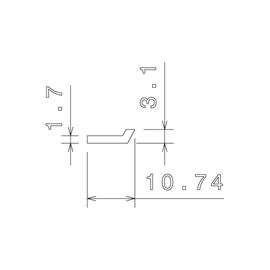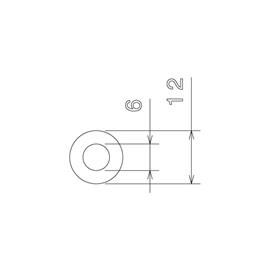 R & D
New Product Development:
We have extensive experience in development of parts from conceptual drawing to final product. Design is carried out using Catia V5. We seek design perfection through three-dimensional modelling CAE and assessment by long experienced engineers.
Our in-house tooling facilities also enable fast and accurate product development.

Material Research:
We continuously study on materials to ensure high elasticity and maintain long durability of our sealing materials.
MACHINERY & EQUIPMENTS
Production Machinery
• Continuous Vulcanization Lines – UHF & Hot Air, Co-Extrusion with metal insert, complete with cooler and cutter.
• Stations of moulding hot press ranging from 20 ton to 300 ton.
• Units of 550T Glass Encapsulation Injection Moulding Machines.
• Complete line of Beltline Moulding Machinery.

Rubber Compounding
• One complete line with banbury, 2 roll mills, batch-off machine & dehumidifying room.

Mould & Die Fabrication
• Facility includes CAD/CAM & Catia V5 design, CNC wire-cut, EDM, milling, lathe shaper, surface grinder, and other tooling machines.

Laboratory & QC
• Fully equipped with Rheometer, Viscometer, Density Meter, Hardness Tester, Abrasion & Friction Testers, Tensile/Elongation Tester, Ageing Oven and others.
THANK YOU FOR YOUR INTEREST
Sri Kota Rubber MFG Sdn. Bhd.
ADDRESS
Lot45, Jalan Industri 13, Alor Gajah Industrial Estate, 78000 Melaka, Malaysia
CONTACT INFO
T: +606-5563688, F: +606-5563788
sales@srikota.com